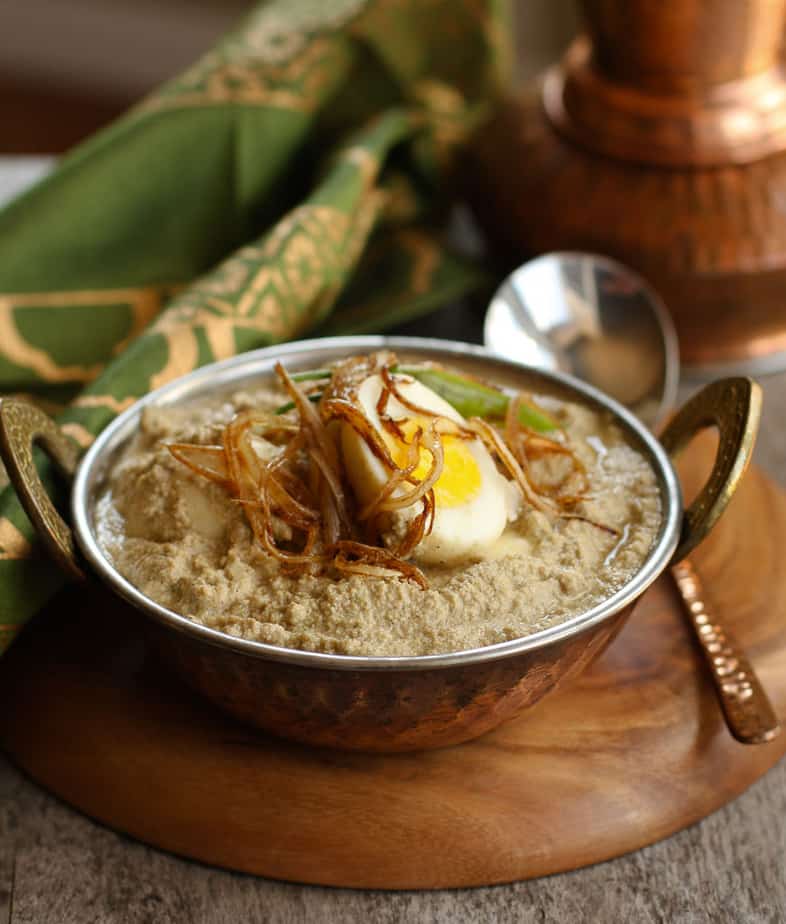 Busy weeknights can make our best laid plans go haywire. It is often very tempting to get takeout and not worry about fixing dinner. For those days I rely on Eggs. The Egg Curry or an Egg Burji is usually received with no complaints on the dinner table. Both of those can be scooped with freshly made rotis or slices of whole wheat bread. If a dish gets done in under 30 minutes, I am usually game to make dinner at home instead of ordering takeout.
Dim Posto –  Bengali Style Egg Curry in Poppy Seeds Paste  is one such dish. If you have eggs that are already boiled, this dish is a breeze. Even if you do have to start with boiling the eggs first, this gets done in less than 30 minutes.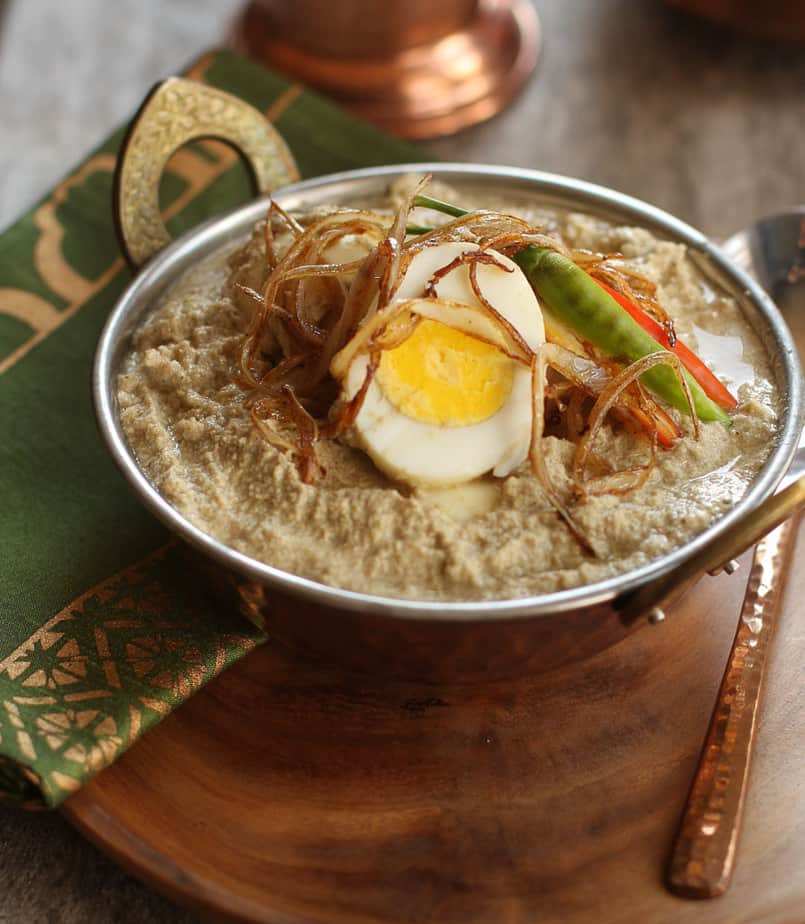 When I tried it for the first time after getting the recipe from my friend Purna, who is my resource for all things Bengali cuisine, I was not sure if the dinner would go down cheerfully or would there be suspicious looks about what mom had made. Not only did Shloka enjoy the dish, she requested the leftovers be saved for her.
Dim Posto – Egg Curry in Poppy Seeds Paste
Ingredients
6 eggs boiled and peeled
5 tbs posto (poppy seeds ) soaked in 5 tbs milk for 15 minutes
2 cloves
2 green cardamoms
1/2 inch of Indian cinnamon
2 green chillies
2 tbs grated garlic
2 tbs grated ginger
Mustard oil
salt
Fried onions 2- 3 Tbs (to garnish - optional )
Ghee ( to top off the dish )
Instructions
Make the paste

grind the green chilles and posto with the milk until really smooth
grind the spices in a dry grinder, sieve and discard the coarse portion, add in the fine powder to the posto paste.

Make the dish

Heat the oil (you know the drill)
sautee the eggs in it for a bit
once they get a golden hue, remove from the oil and keep aside.
Now add in the ginger garlic paste, saute then add posto paste and cook until oil floats to top. Now add in the eggs, cook covered, for another 5 minutes on medium .
Serve and add fried onions on top
Notes
The fried onions add great flavor tot he dish, but if you are in a hurry you can simply skip using them
http://dev.spiceroots.com/dim-posto-bengali-style-egg-curry-in-poppy-seeds-paste/