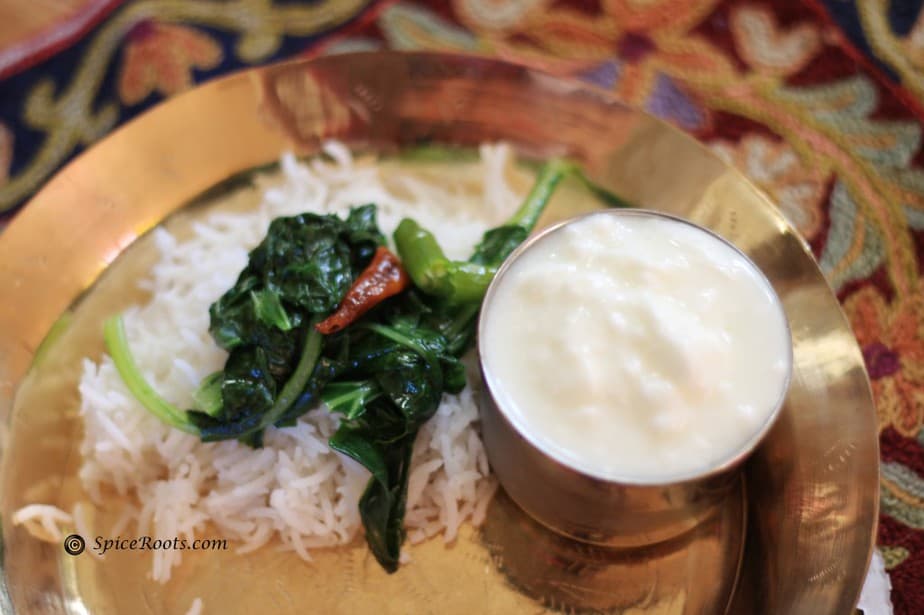 Koshur Haakh – Collard Greens cooked in Kashmiri Style ; A staple Kashmiri dish.  These greens are simply cooked, yet taste heavenly. This can be made with Kohl Rabi greens/Kai lan/ spinach/ collard greens as well. In Kashmir we use the Kohl Rabi greens and Haakh .. something that resembles the Kai Lan greens. The greens are called Haakh and the Dish is called Haakh as well.
There is something heavenly about simply cooked green leafy vegetables. It always has a warmth and a nourishing vibe. No wonder then, it is such a well loved dish in the whole vale of Kashmir.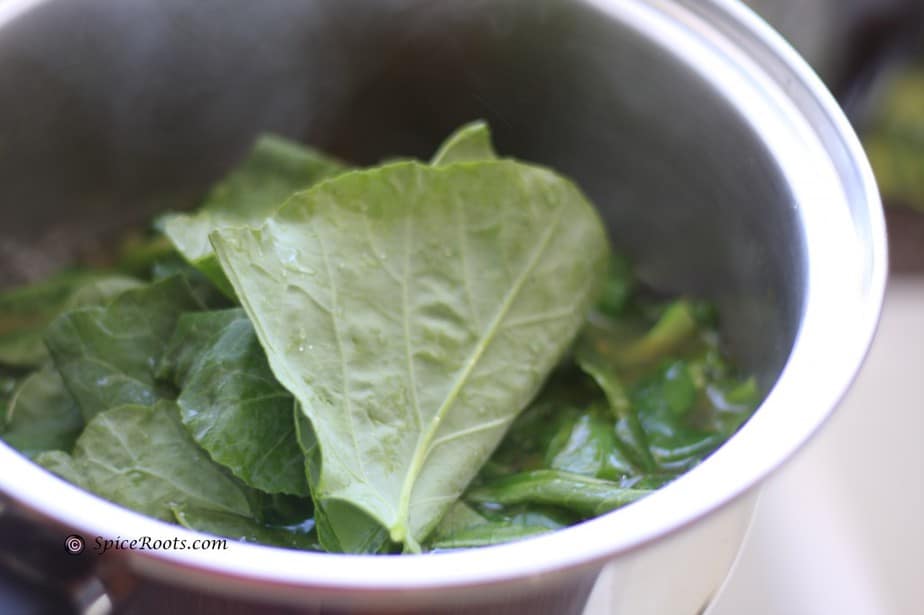 Koshur Haakh or simply put, Kashmiri Greens are best eaten fresh off the stove. They  need to be a bit crunchy and have a nice texture and mouthfeel to them. No one likes an overcooked bowl of greens, especially not collards.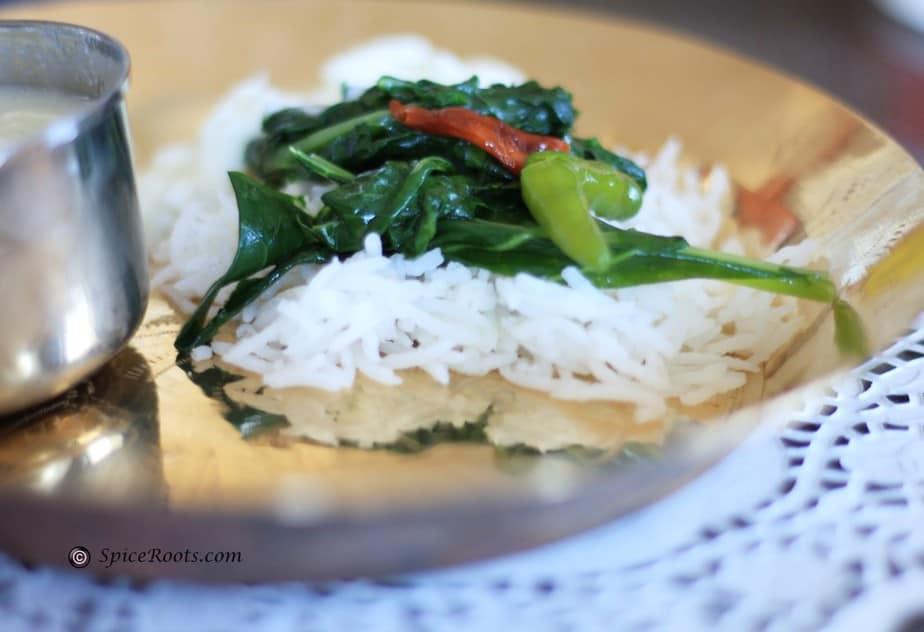 Haakh – Collard Greens Kashmiri Style
Ingredients
A bunch of greens [I used collard Greens]
1 tsp oil
a pinch of heeng
a few green/red chllies
1 +1/2 cup of hot water
Salt as per taste
Instructions
Instructions :-
Wash the greens well and set aside to drain
Cut the greens in broad strips
heat oil
Add heeng
add chillies
Add the water and bring it to a boil
Add the greens
stir once or twice
Add salt.
Let it cook, uncovered for about 7- 10 minutes on med high heat or until the greens are tender. [ You can do this in a pressure cooker. Reduce water to one cup in that case and cook on high heat for 4 minutes]
Eat with rice and some plain yogurt
http://dev.spiceroots.com/koshur-haakh-collard-greens-cooked-in-kashmiri-style/