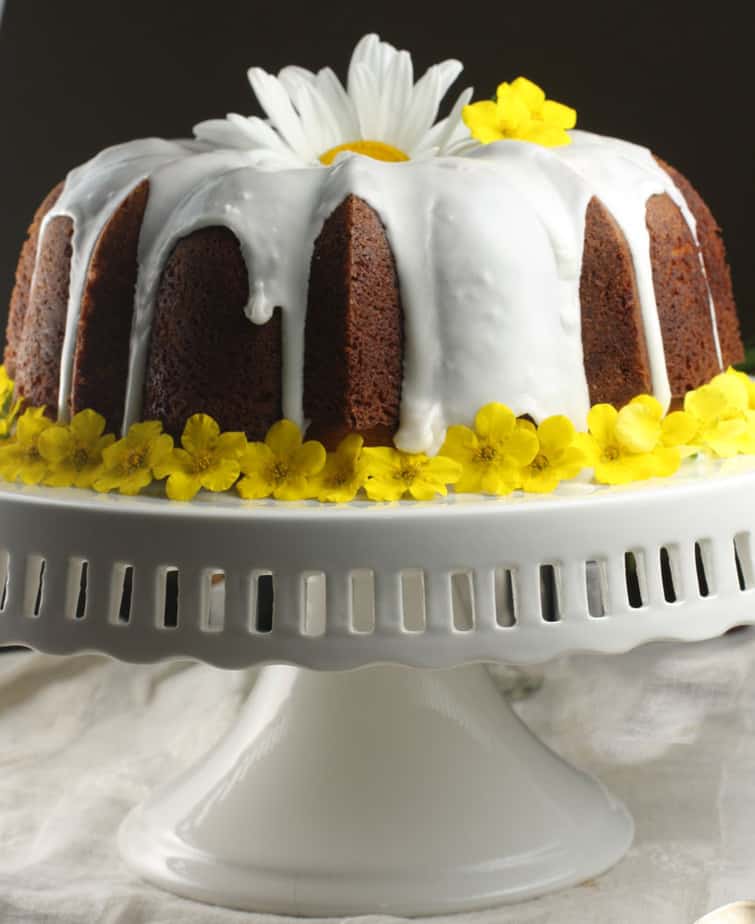 Summer is tip toeing it's way into Colorado. Usually by now, we all are complaining about how hot it is. Not this time around. This time we are complaining about how much it is raining and are comparing Denver to Seattle. It would appear that we are a complaining lot and I would not feel bad if you said it out loud. We just love how weird our weather is.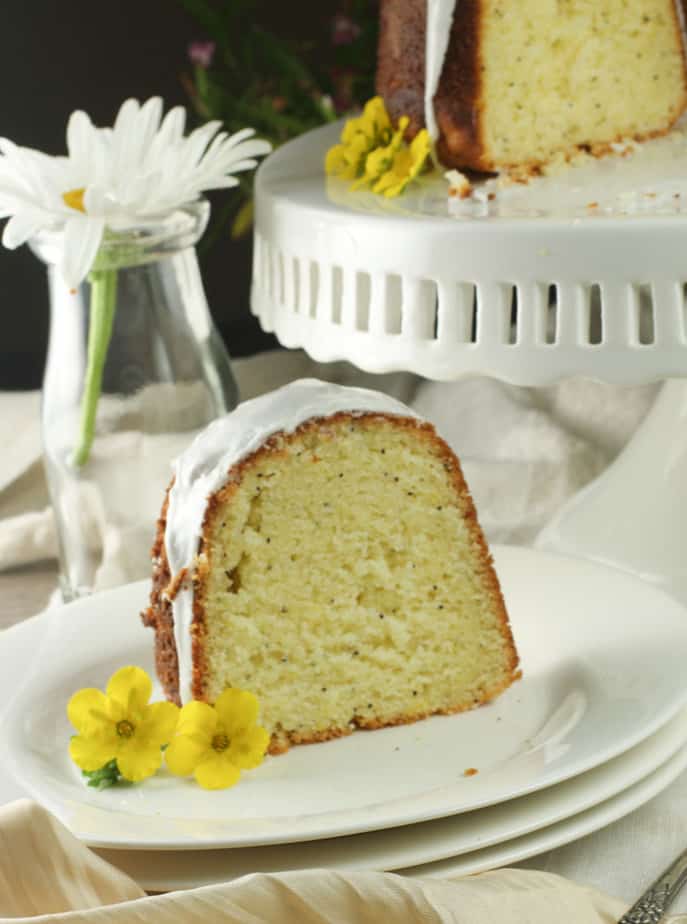 Due to the rain, our reservoirs are filling up and the rivers are flowing full speed and with force. We get a few moments of sun shine and then huge clouds build up and a thunderstorm or severe weather situation follows. The rain threatens our plans of outdoor fun, but we persevere. We make hay while the sun shines and disappear inside when rains shower on us.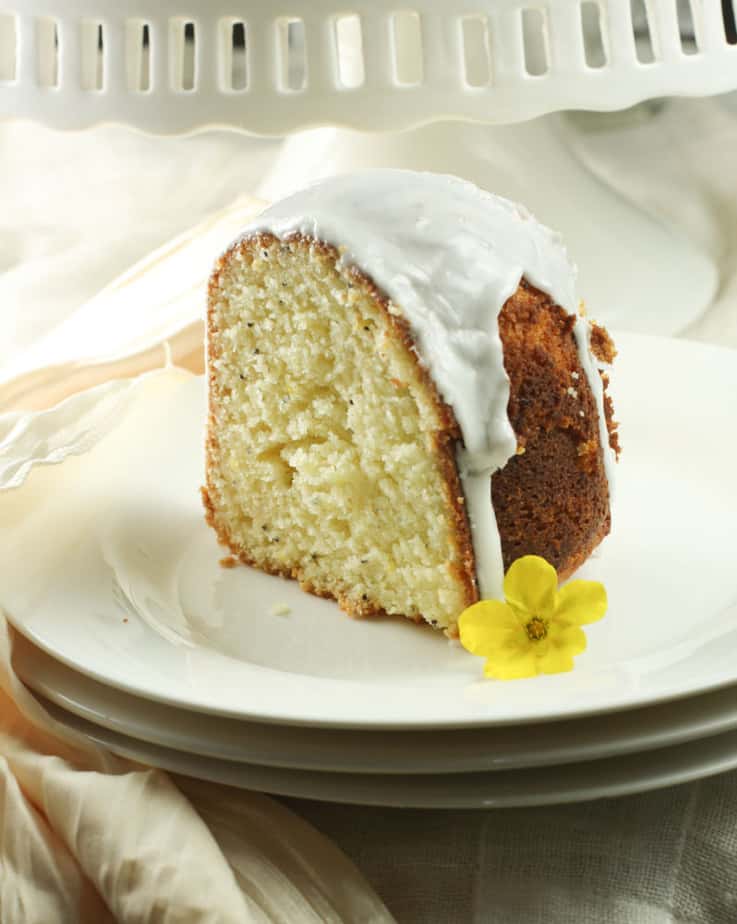 It is on days like these, the sunny flavors of lemon comfort us with thoughts that summer is around the corner and is trying hard to get here. On our part, we are praying the rains don't cause flooding and devastation and keeping our spirits bright with flavors of summer.
Did I not tell you, that we love to complain? My entire post is a rant! Except the part where I get to eat this wonderful lemon ricotta and poppy seed bundt cake! At least it feels like summer on a plate.
This was my choice of cake to bake with #BundtBakers for June as the theme was Lemon, chosen by Anne Horton. Thanks for a really sunny, summery theme, Anne.
#BundtBakers is a group of Bundt loving Bakers who get together once a month to bake Bundts with a common ingredient or theme. You can see all of our lovely Bundts by following our Pinterest board right here.
We take turns hosting each month and choosing the theme or ingredient.
Updated links for all of our past events and more information about BundtBakers can be found on our homepage.
Lemon Ricotta and Poppyseed Bundt Cake #Bundtbakers
Ingredients
For the Cake

3 C all-purpose flour
2 tsp baking powder
1/4 tsp baking soda
3/4 teaspoon salt
1 C unsalted butter, room temperature
2 cups granulated sugar
4 large eggs
2 large egg yolks
3 tablespoons lemon zest
1/4 cup lemon juice
1 cup ricotta
2 teaspoons poppy seeds

For the glaze:

1 C confectioners sugar (powdered sugar)
1Tbs Milk
1 tsp vanilla essence
Instructions
Preheat the oven to 350*F. Prepare the bundt pan - grease and flour thoroughly to ensure nothing sticks into the pan after baking.
Sift together the flour, baking powder, salt and soda - at least a couple of times.
Beat the butter until light and creamy and then add in the sugar and beat until thoroughly aired and mixed. (About 5 minutes in my stand mixer)
Add in the eggs and yolks; one by one. Ensuring the batter is combined well before the next addition. Scrape down the sides as and when needed.
Add the lemon juice, ricotta cheese and lemon zest and beat to combine.
Mix in the dry ingredients into the wet. Mix on low speed or by hand. Do not overmix. Add in the poppy seeds, stir to evenly distribute the poppy seeds.
Pour the batter in the pan and bake on middle shelf for about 50 minutes or until a cake tester inserted comes clean.
Let it cool completely before unmoulding.( about an hour )
After unmoulding, prepare the glaze by mixing and beating all the ingredients and pour over the cake when it is cool.
Notes
Recipe slightly adapted for high altitude. Original Recipe by :- Tessa Huff
http://dev.spiceroots.com/lemon-ricotta-and-poppyseed-bundt-cake-bundtbakers/